Lu Gent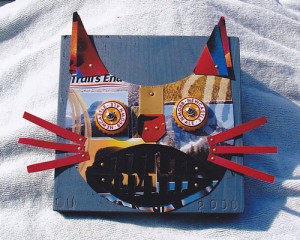 ry is a nurse educator by profession, but has found her passion in creating fun and whimsical tin art in her own original "Farmpunk" style.  Lu primarily uses found objects in her pieces, including old cans and bottle caps, discarded tin packaging and repurposed wood.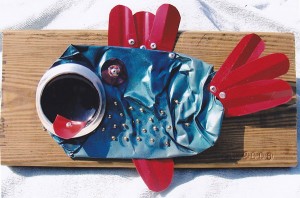 Lu began her metal work by taking a tinsmithing class at John C. Cambell Folk School of Arts in Brasstown, NC, and later honed her skills at the Penland School of Crafts in Penland, NC.  Her instructors were often amused by the "crazy"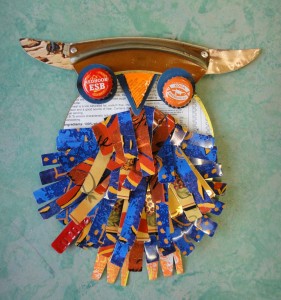 embellishments she created to liven up the traditional tinsmithing patterns, and her hope is to make people smile or elicit a positive emotion with her work.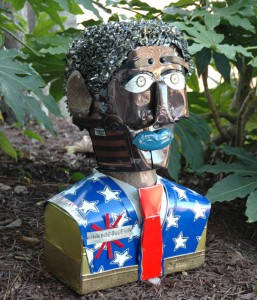 Her most ambitious piece to date the tin bust of President Obama, featured here and for sale in our shop.  President Obama is a figure that Lu has admired for years, even prior to his election as President of the United States.  She fells honored to be able to attempt to portray his image in a positive light, although as a polarizing figure his bust has elicited many diverse emotions by those that have seen him.
We'll be listing more of Lu's "Farmpunk" tin art pieces soon, so check back often to see her latest creations!